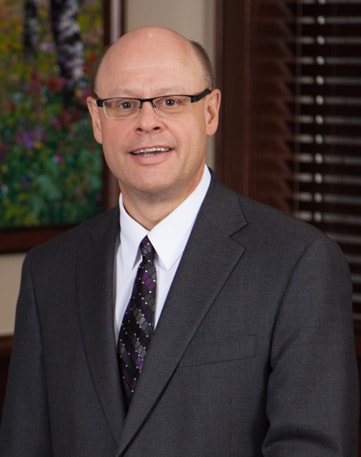 Mark A. Orgel is a Principal and Board Member at Heartland Equity Partners. Mark is also Chairman of Orgel Wealth Management (OWM), an investment advisory firm he founded in 2013. Mark also serves on the Executive Committee at OWM. Over the past 31 years, Mark has maintained close relationships with clients serving as an investment advisor, business consultant, and mergers and acquisitions specialist. 
In addition to his chairman and board member roles, Mark has served on the Bethel University Board of Governors for over 15 years and has acted as its Investment Committee Chair for more than a decade. Mark is also an advisor to several private businesses and healthcare organizations. 
Mark received a Bachelor of Arts degree in management and communications with high honors from Bethel University in St. Paul, Minnesota.
As a lifelong resident of the upper Midwest, Mark has lived in Eau Claire, Wisconsin for over three decades with his wife, Tammy. They have two children and two grandchildren. Mark and Tammy enjoy travel, reading, outdoor activities, fly fishing, and quiet weekends with family and friends at their cabin in northern Wisconsin.